How do you produce emails that your audience will not only love but also act upon? That's the burning question we all want an answer to.
When you fail to send relevant, valuable emails, your audience will simply hit unsubscribe. So the only solution is to send targeted emails. Send emails that engage subscribers on a more personal level, and you'll see a ton of benefits.
Here you'll learn what targeted emails are all about and see some of the best examples of targeted emails in action. Learn from them and emulate them in your own campaigns.
Targeted Email Examples to Inspire Your Own
What Is a Targeted Email?
Targeted emails are messages you send to a specific segment of your audience. You create segments by grouping subscribers together based on their traits or behaviors.
These segments may consist of groups with similar demographic or psychographic traits, levels of engagement, or on-site behaviors, perhaps.
You can personalize your messaging based on the information you have about a segment and thus send emails that are more likely to appeal. The better you understand your audience, the more relevant and engaging your emails will be.
What Are the Advantages of Targeted Emails
Here are some of the benefits you can expect when you take a targeted approach:
1. A Better Customer Experience
Sending out a standard, one-fits-all email blast to everyone on your list doesn't work. You wouldn't gift all of your customers marmite on toast. People like different things and have different tastes.
Seventy percent of millennials find irrelevant emails frustrating. They actually prefer to receive emails based on what they've browsed previously and product recommendations based on their interests.
The point is that when you send targeted, relevant content, users are less likely to feel frustrated with the customer experience and unsubscribe.
2. Metrics for Days
Metrics for targeted emails tend to be better across the board. Studies show that targeted emails have higher open rates, click-through rates, and engagement rates.
It makes sense. If you've done your research and you know what a particular segment is going to be interested in, of course, they're much more likely to engage and take action.
The case for targeted emails is pretty clear. Why would you not want your emails to perform better?
3. Build Long-lasting Customer Relationships
A mahoosive 99 percent of marketers say personalization advances customer relationships. When customers have a better, more personalized experience with a brand, they're more likely to stick with that brand for longer.
Through targeted messaging, you prove that you both understand and care about their needs and desires. The relationship becomes more than just a transactional one.
7 Targeted Email Examples
1. Personalized Product Recommendations
As mentioned above, customers prefer personalized product recommendations. It saves them time and effort when they receive tailored recommendations directly in their inbox, thus enhancing the shopping experience.
And, naturally, when you recommend something similar to what a customer has purchased before or something that complements previous purchases, the customer is more likely to buy again.
In the following, Bellroy recommends my colleague, Rikke, a range of products with the subject "Introducing the Rikke collection." 

This is nice as it adds the illusion that the customer has a personal shopping assistant helping them pick out items suited to them. 
In this example, Zalando recommends a couple of items based on my browsing history: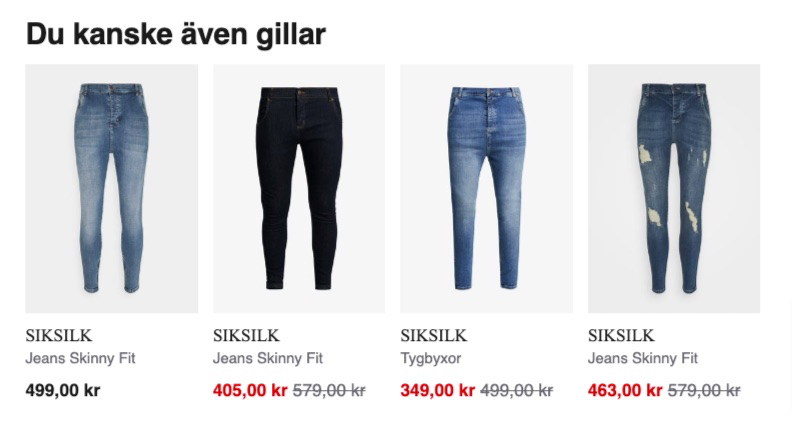 This is a good idea. When customers browse particular items, they show some level of purchase intent, even if they don't add the item to their cart. Remind the customer about the products they were interested in, and they're more likely to follow through with a purchase.
Francesca's also adds a sense of urgency with the header "Low stock items you viewed." The customer already had purchase intent, and this heightens it, encouraging them to act fast.
2. Consideration Stage Email
You should send targeted emails based on what stage of the customer lifecycle recipients are at. Use the right content at the right time to nudge them along to the next stage of the buying journey.
The following email from Violet Grey is clearly targeted toward those in the consideration stage of the customer lifecycle as it uses a lot of social proof: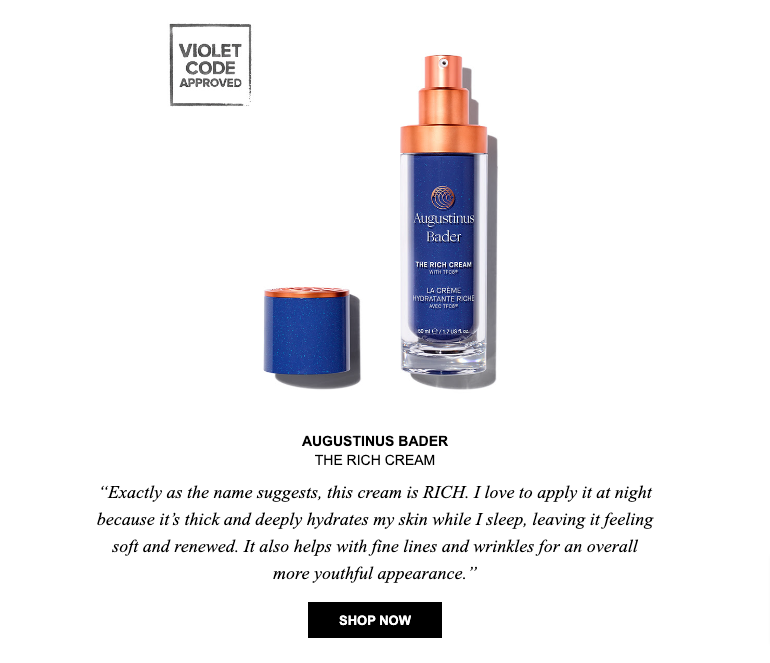 Folks in the consideration stage are in the process of researching different solutions to their problems. Social proof is the factor that will convince interested prospects to go ahead and purchase from this particular brand. 
You'd send out an email like this based on a trigger. For instance, a user has visited your website X number of times but is yet to follow through with a purchase.
In this email, Bite uses two types of social proof. Quotes from features in trusted, recognizable media companies: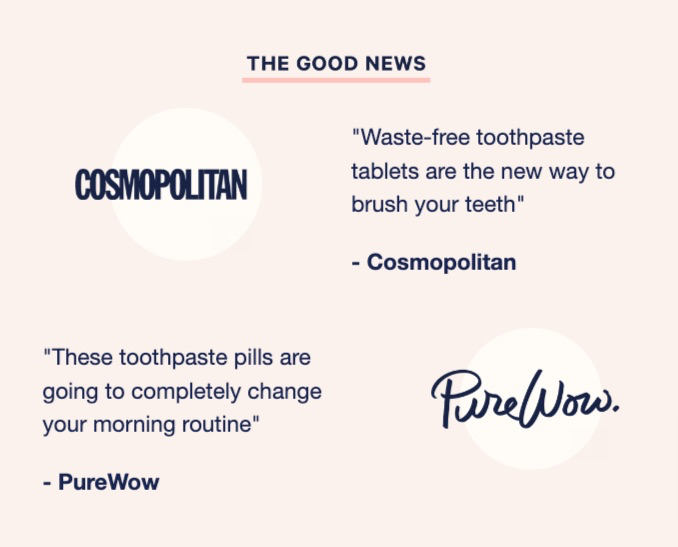 These prove that the product has a stamp of approval from influencers and experts, which is super appealing to the average customer.
There are also reviews from real users: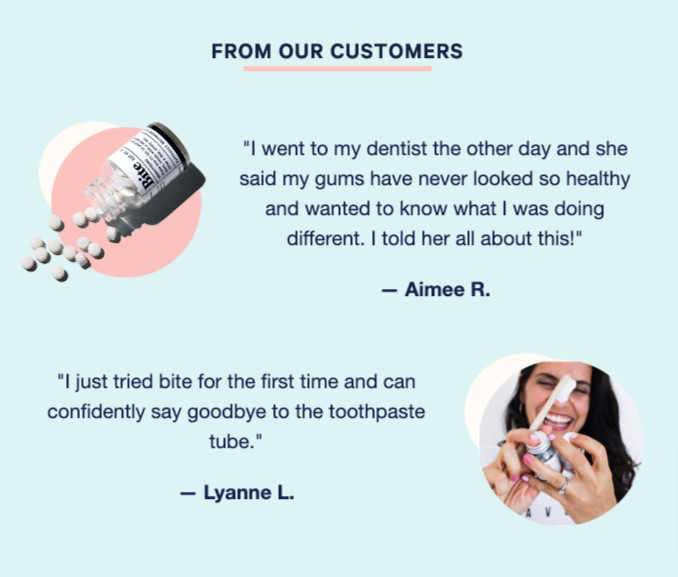 These come across as authentic and genuine. Customers are more likely to trust the opinions of real people.
Like Bite, you can cover all your bases when using social proof. Or A/B test your emails to see which type of social proof appeals best to different audience segments.
3. Upsell Email
You may be surprised to see upsells here as we're talking about emails. This is because, a lot of the time, upsells exist on product and checkout pages. The idea is to increase the average order value before the customer makes a purchase.
But you can indeed use email to target existing customers with certain kinds of upsell after the fact. And it's a fruitful strategy.
In this example, Prose encourages customers to upgrade by purchasing a subscription: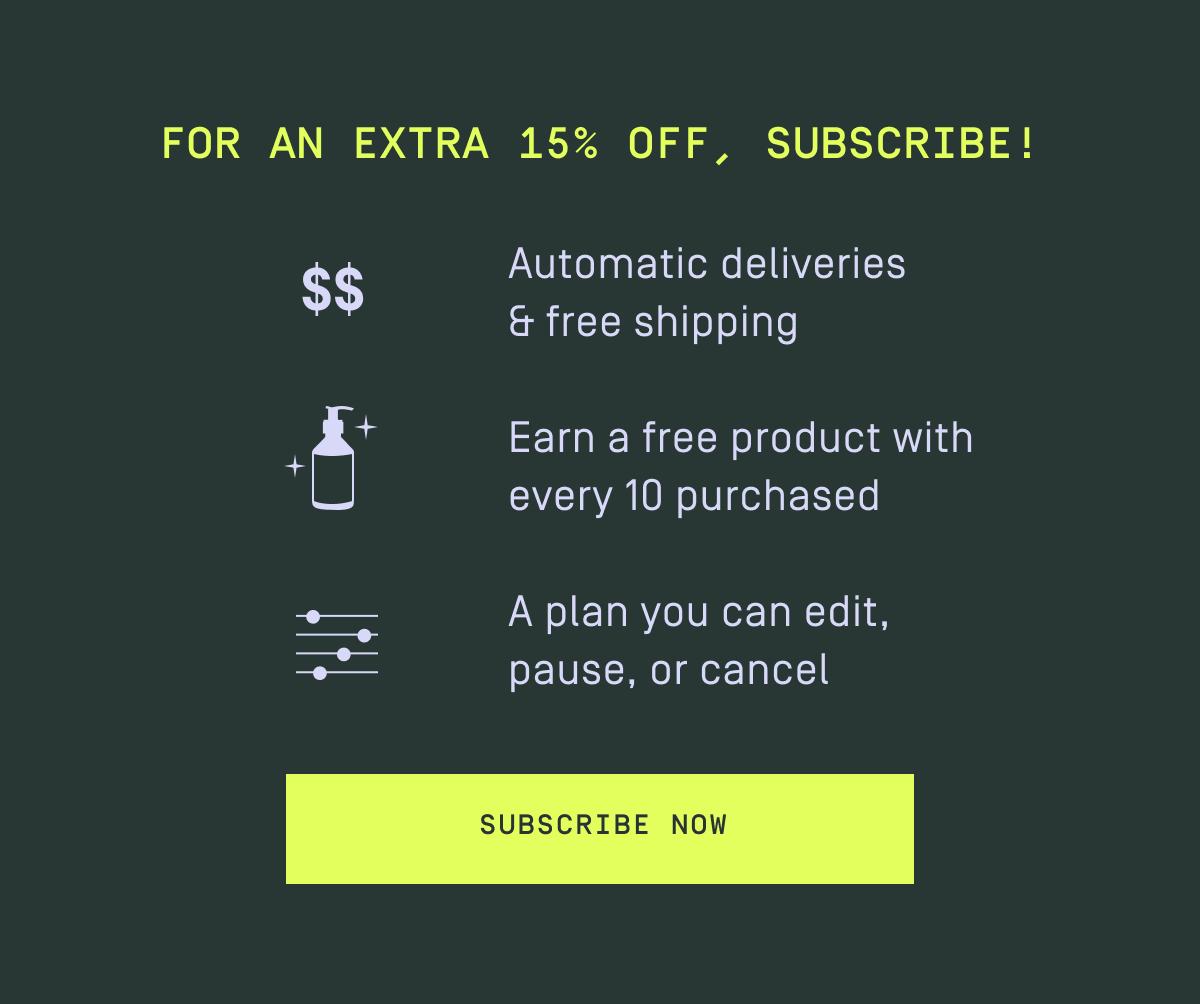 You can do something similar by targeting customers who have recently made a purchase with a subscription offer. FabFitFun incentivizes the upsell with a dollar-off deal for subscribers: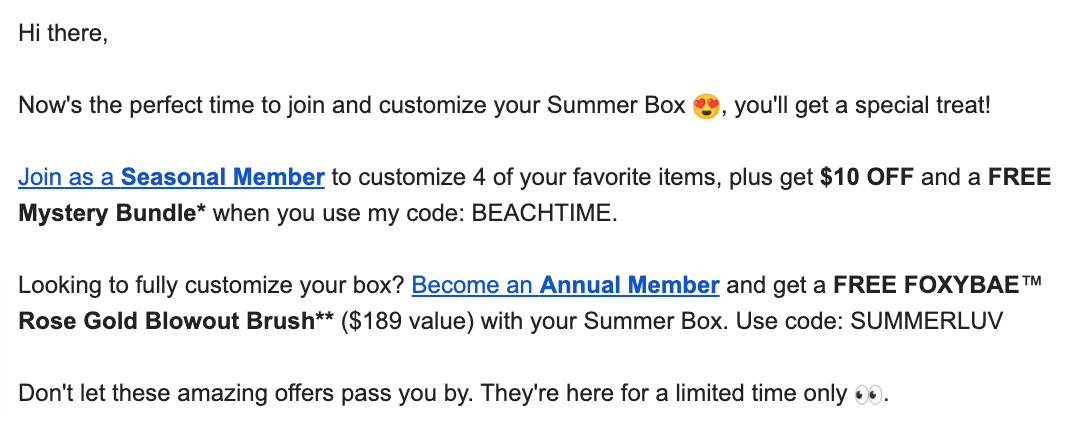 Encourage customers to opt for a subscription the next time they purchase a refill of a product or similar product. They get to make savings, and you get to increase revenue.
4. Relevant Content
Target particular groups with the content most relevant to them. It shows you understand the customer's interests and needs. 
Subscribers are more likely to engage with content that they find useful, for instance, solutions to their specific problems. Irrelevant content, on the other hand, is a waste of everybody's time as it will just be ignored.
Sharing relevant content is also great for creating brand loyalty as you're providing value to the customer, not just trying to sell to them.
You could target particular segments with tailored content based on their demographics/psychographics. 
In this example, Paperchase parodies a popular reality TV show in its content: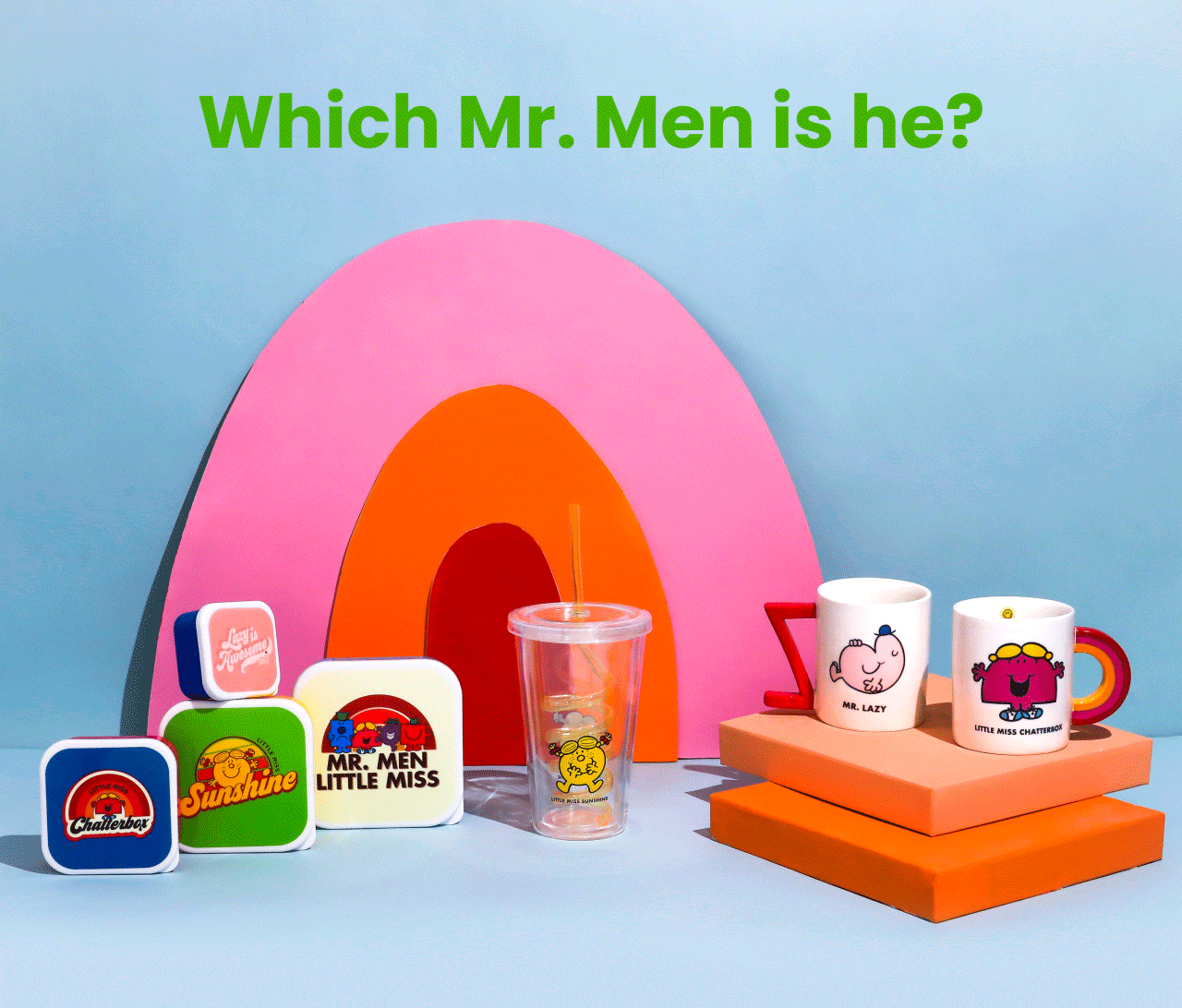 This is clearly aimed at a particular group's interests. It makes the brand more relatable to the segment.
To do this kind of thing well, you have to understand your audience and really know what you're talking about. Feign interest in something to get customers on your side, and they'll see right through you.
You could also target customers with tailored content based on the stage of the customer lifecycle they're at. Here, for example, natural sleep aid company Team Man Crates shares tips on finding the perfect gift for Father's Day: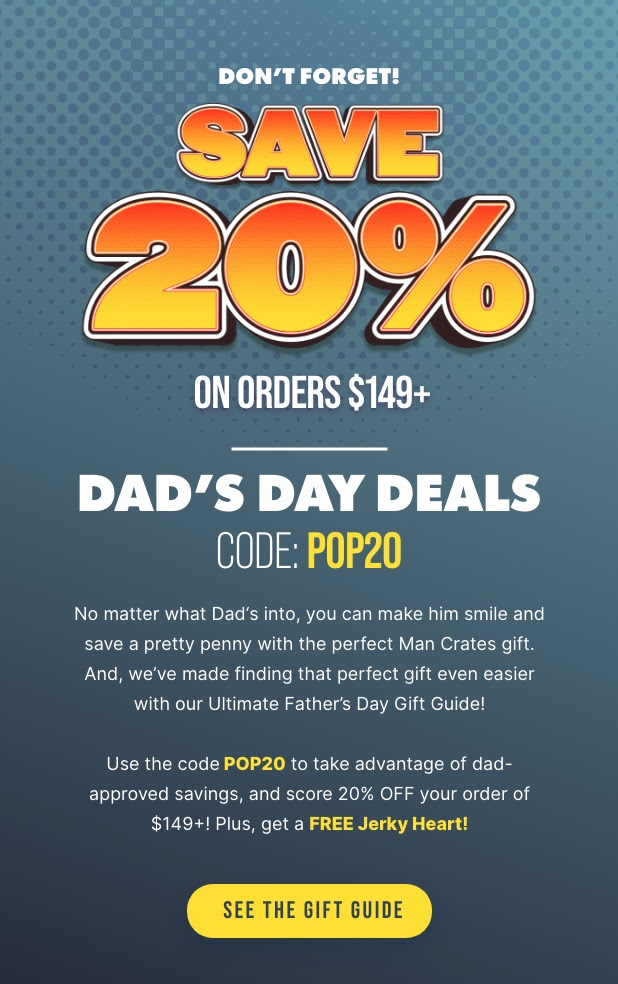 There's no sales pitch, just genuine advice that meets the needs of the customer. This is likely to target existing customers with the aim of retaining them and encouraging them to become brand advocates.
5. Abandoned Cart Email
There's no question about it. You need to send targeted emails to customers who abandon their carts.
On average, abandoned cart emails have an open rate of 43.76 percent and a click-through rate of 8.76 percent, which is excellent. So as long as you send compelling emails, you have a chance of winning a chunk of those customers back.
Here's a fantastic example of an abandoned cart email from Hollister: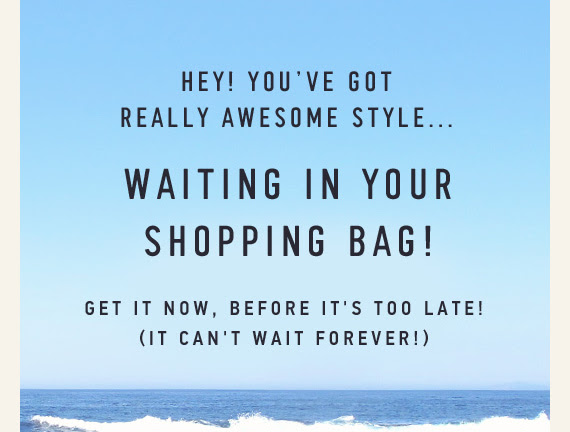 The email starts with a bunch of reasons for the customer to follow through with their order. There's free shipping, free returns, and a 365-day guarantee on the product. 
Seeing as aspects such as shipping and returns are common roadblocks in the customer's path to purchase, this email is mighty persuasive. The most common reason shoppers abandon their cart are extra costs, such as shipping and taxes (48 percent).
There's the option to use Klarna if the customer can't pay the full amount at once. And if there are any other problems, they can talk to customer service by clicking a link in the email.
Essentially, this brand floods the recipient with solutions to any potential problems. Figure out what prevents your customers from following through with a purchase and use targeted abandoned cart emails to change their minds.
6. Welcome Email
A welcome email or onboarding email (whatever you want to call it) is vital. Naturally, it's targeted specifically at new subscribers with the goal of introducing them to your product and/or brand.
Here Baron Fig shares its brand story in its adorable welcome email: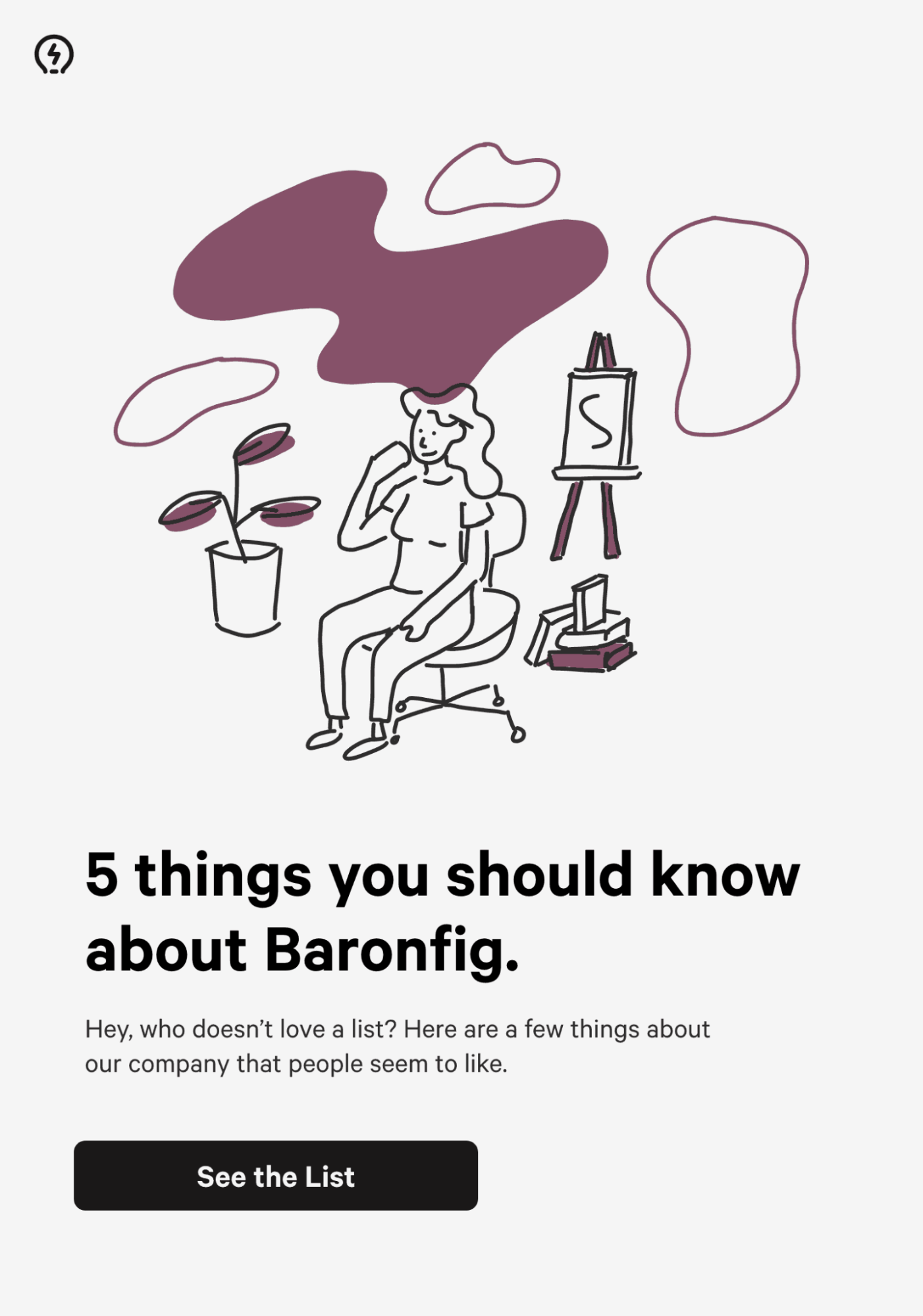 It's a good way to share your company's values and history, proving you're not just a faceless entity. These are the types of things that endear potential customers to a brand. People want to buy from authentic brands they can relate to nowadays.
Naturally, the email contains a welcome offer too as an incentive for the customer to get started with the brand. But that isn't shown to be the main purpose of the email as it goes into more detail about how the brand came to be what it is today: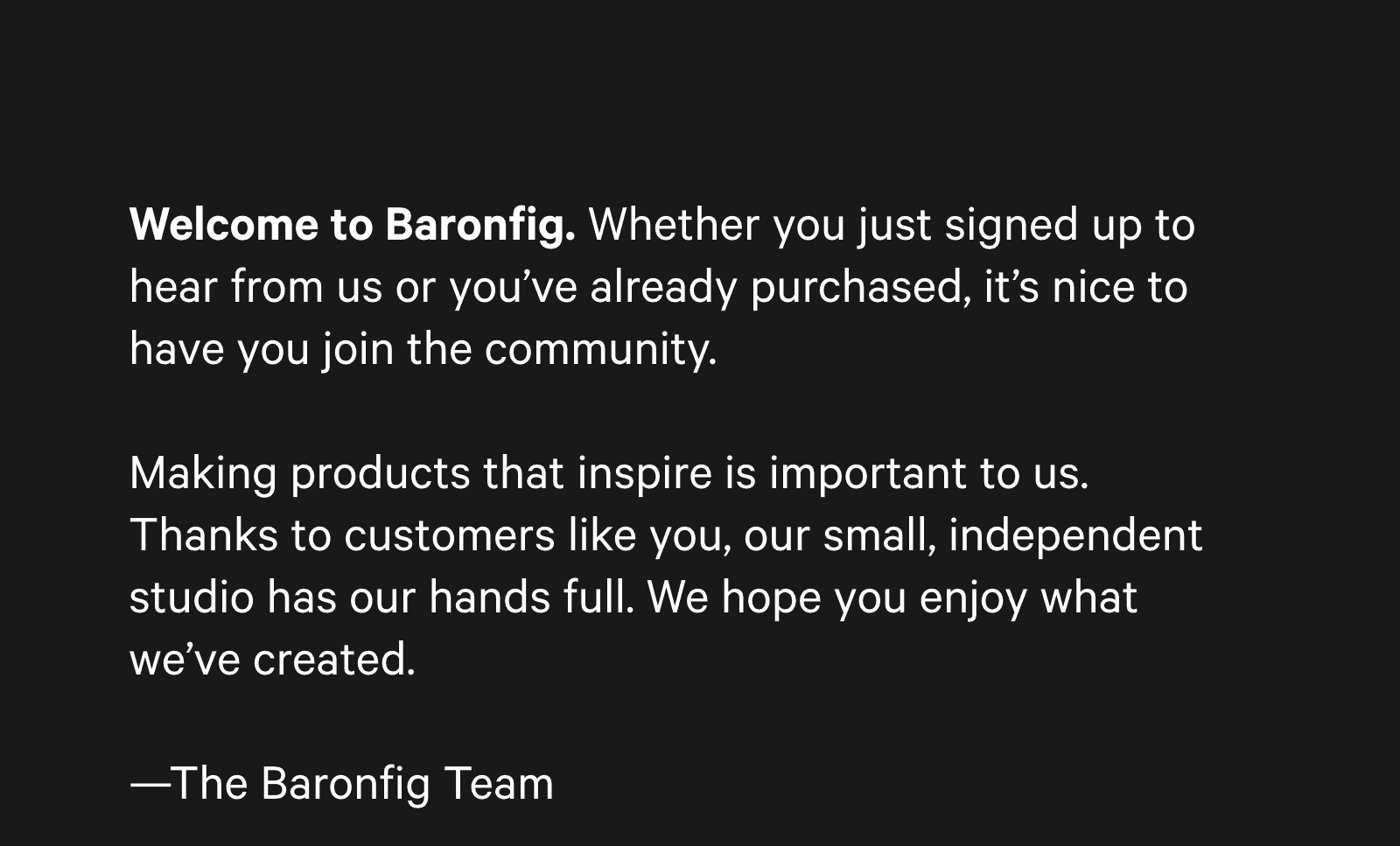 Note that you could even segment groups further and send different welcome emails depending on which page users signed up on. 
Say, for instance, you sell skincare products. You'd send different welcome emails containing different content to those that signed up via a blog post on dry skin to those that signed up via a blog post on oily skin, and so on. The goal would be to direct users towards the right product for them (and that they're most likely to buy) when the timing is right.
7. Re-Engagement Email
Winning back customers that haven't engaged with your brand for some time is tricky. But you can use re-engagement emails to target users that haven't made a purchase, browsed your site, or opened your emails in a while. 
The best re-engagement emails allow customers to retain autonomy over their choices. If you want to keep people on board, you can't be too pushy.
Check out this re-engagement email from Third Love: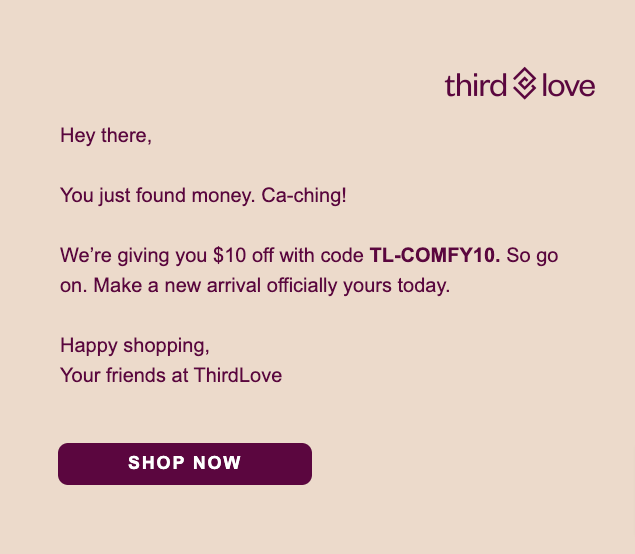 It targets customers that haven't been responding to product recommendations. To get them back on board, Third Love urges these customers to make a purchase. That way, the company can make better recommendations.
It's a clever strategy. Thread doesn't use guesswork, sending out emails until something sticks. The brand empowers its customers to share what they want to see. 
You can do something similar. Ask the customer to share their product preferences in order to receive more personalized emails. Nowadays, that's incentive enough for customers. As you've seen, they find impersonal, irrelevant emails frustrating. 
Final Word
People are pretty much bombarded with a bunch of crap these days. Don't send your customers any old trash.
Targeted emails are more personal and more relevant. Thus, they make for happier, more loyal customers that actually want to open and engage with your emails.
To successfully create targeted email campaigns, you need to hit up customers with the right content at the right time. You need a deep understanding of what they want to see. And if you don't have that you can always ask them.
Those are just a few of the many insights gathered from the above examples. Now, it's time for you to go off and start building better emails that appeal to the different segments of your audience.